Boot fitting
You'll never have to worry about aching feet again!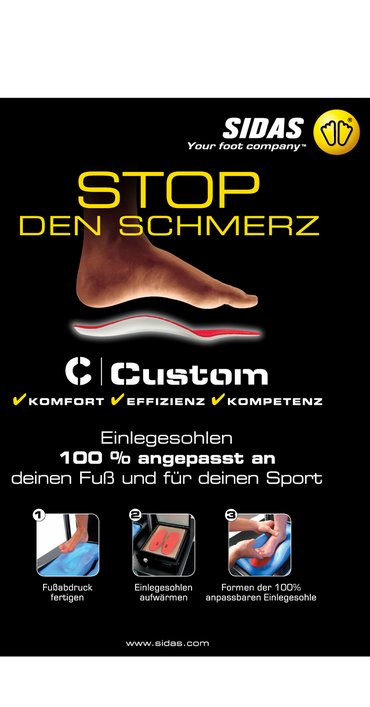 Find your perfect fit at the Rabbit Sports shop in Hinterglemm.
We make numb toes and sore feet a thing of the past! Our custom boot fitting guarantees pain-free skiing and boarding. The latest vacuum technology helps us determine the complete shape of your foot and create customised insoles for limitless pleasure out on the slopes. How does it work? You ask. Read on!
Three steps to the perfect boot with Rabbit Sports:
Foot analysis
Visit our sports shop in Hinterglemm to have one of our bootfitters professionally analyse the exact shape of your foot and take your footprint. With our special custom technology, this won't require more than a few minutes.

Sole shaping
Once your footprint has been analysed, the bootfitter will start moulding a pair of flat insoles based on your analysis data and heat them for the final fitting.

Final fitting
The custom insoles will be placed on your footprint and hug the shape of the foot completely for maximum comfort.

Why is it so important that your boots fit?
Obviously, pain is no fun, and we want you to be able to enjoy your winter sports break in Hinterglemm to the fullest! Not only does our professional Sidas boot fitting ensure pain-free skiing, it also facilitates power transmission, shock absorption, and control over your planks or board. Your boots provide your direct link to your ski and the piste. What are you waiting for? Find your perfect fit at our sports store in Hinterglemm!