Rabbit Sports by Hasenauer
Your expert for unlimited bike,
board, and ski adventures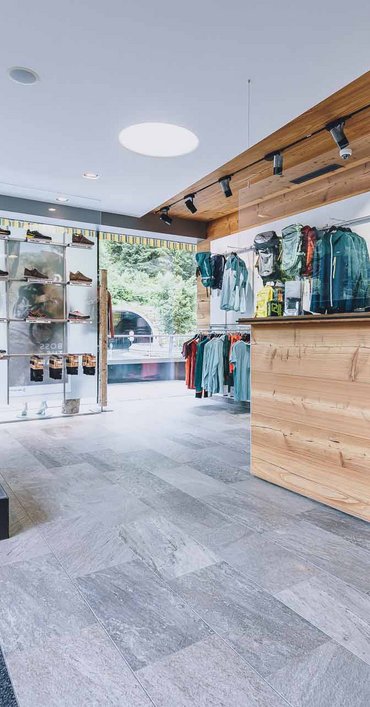 Welcome at Rabbit Sports in Hinterglemm
Rabbit Sports in Hinterglemm provides you with the right equipment you need to enjoy your sporty vacation. In summer, we equip you with high-performance bikes, fitted hiking boots, and the must-haves of the season to take on the mountains, in winter with gear you need on and off the slopes. Rabbit Sports founder, Hans Hasenauer, and his team look forward to sharing your passion: competent, professional, and in love with sports, they will help you live your alpine dream.
Ski - & Bike rental in Saalbach-Hinterglemm
No matter if you are an athletic biker, a hobby carver, or a ski-racer, the Rabbit Sports ski shop and rental service in Saalbach-Hinterglemm has you covered! Our team is made up of ambitious active sports enthusiasts who are ready to help you pick the bike, skis or snowboard you need. Plus, our comprehensive offers at competitive rates ensure that we are the only shop you have to visit to get all the equipment you need during your sports break.
We never rest.
Rabbit Sports' exclusive overnight service lets you have your gear cleaned, serviced, and whipped into shape for another day out on in nature. Providing excellent service is a top priority for us at Rabbit Sports because we want you to have the time of your life, skiing, biking or snowboarding in Saalbach-Hinterglemm. Our expertise is based on years of experience and daily practice. Our recipe for success is built on quality service, expert assistance, and state-of-the-art gear.
Gallery
Rabbit Sports has all you need to make your stay in Saalbach-Hinterglemm the sports highlight of the year.
News & Offers
At Rabbit Sports, you can test the best high-performance bikes, rent quality skis and top snowboards, explore new trends, or simply buy the gear you need. Find our current offers and more details below.
Saalbach-Hinterglemm: where dreams become reality.
Contact
Get in touch with your sports expert in Hinterglemm!

Submit an enquiry and reserve skis, a snowboard, or bike online.
Address
Dorfstraße 178
5754 Hinterglemm